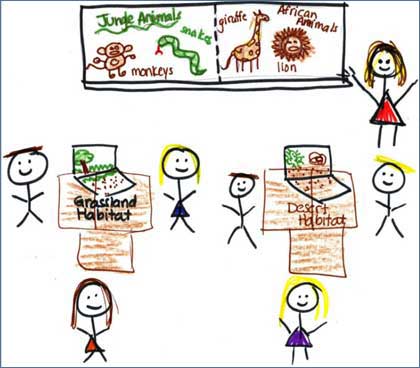 Teacher: Elizabeth
"Draw your students learning science."
Strand 2: Come to generate, understand, remember and use concepts, explanations, arguments, models and facts related to science.
We saw evidence of concepts, models, and facts represented in this drawing which resulted in a score of three. On the board, the teacher has drawn and labeled examples of jungle animals which we believed was evidence of scientific facts. The students are depicted with dioramas of the grassland and desert habitats which was evidence of models. The exploration of habitats in the drawing was considered a concept.